Isolates Included in the Project
This project was originally slated to include 1002
S. cerevisiae
isolates, however we have compiled a total of 1011 yeast genomes for downstream analysis. The isolates included in the project were contributed from various providers and represent globally distributed locations as well as a rich suite of ecological niches.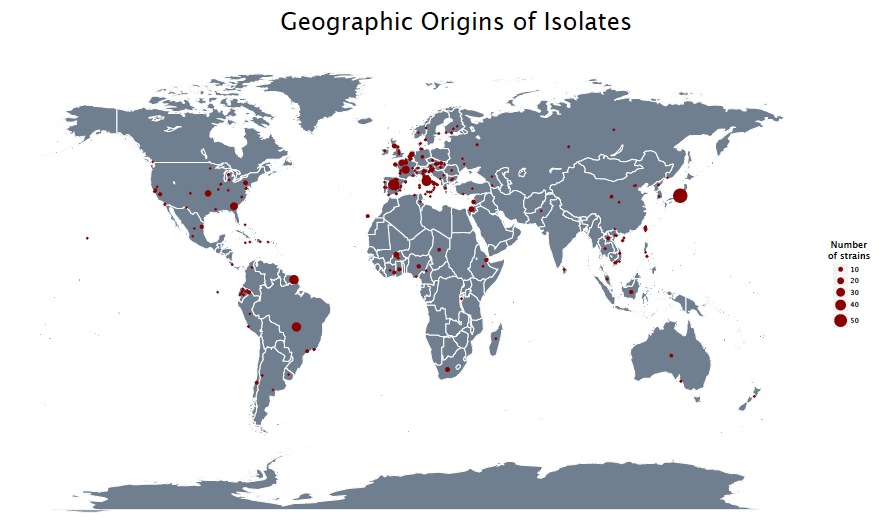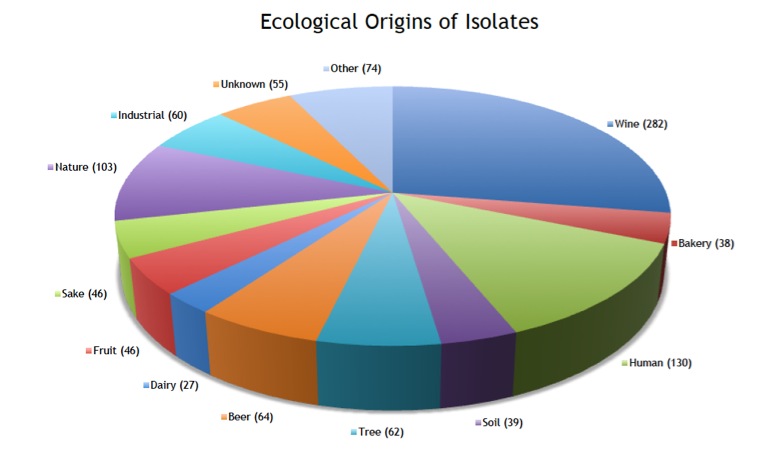 The "Wine" category includes a set of isolates from processes associated with traditional winemaking (256) as well as the production of palm wine (26).

The "Human" category includes a set of clinical (99) as well as non-clinical isolates (31).

The "Nature" category includes isolates associated with insects (18), flowers (12), water (20) among other sources.

The "Industrial" category includes isolates from bioethanol production (27), as well as those identified as laboratory strains (2) among other sources.

The "Other" category includes isolates obtained from a variety of different fermentation processes (27) as well as those found in cider production (16), distillation (28) and other food products (3).